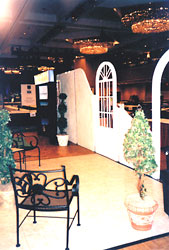 Custom exhibit for Bon Appetit Magazine, NYC.
Faux plaster EPS walls in "breakaway" design to
simulate a classic European home.
Sarah Belk King Productions.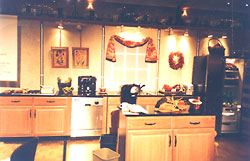 Opposite walls of Bon Appetit
exhibit traveling kitchen on casters with
faux granite countertops.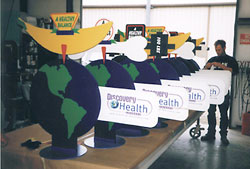 Multiple "game" pieces for promotional
campaign for Discovery Health Channel.
Solid PVC material and aluminum.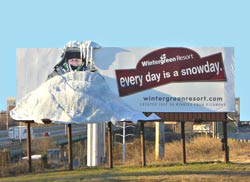 Artificial snow mounds for
3-D Billboard advertising campaign.
urethane foam over mesh wire.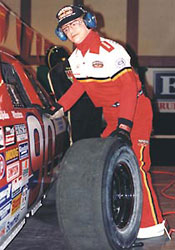 Wax figures by MCS and authentic
racing equipment combine to produce a
realistic Pit Stop display
for this NASCAR themed event.